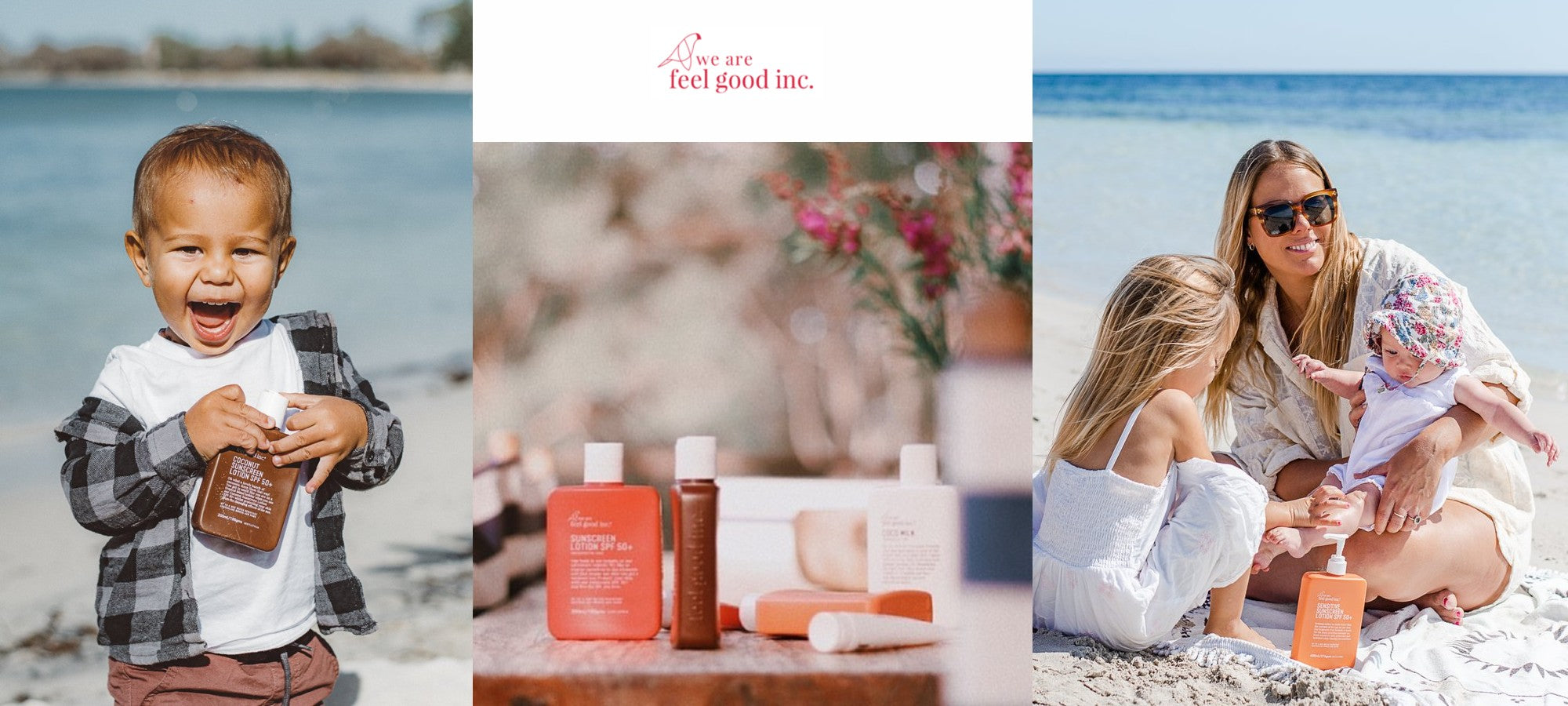 SUNCARE
"Create that which you wish to see in the world"  ...and that's just what they did!
They say that the best ideas are born out of necessity and when a group of six adventure seeking, outdoor lovers found themselves dreaming of a sunscreen that they could 'feel good' about – they decided to take matters into their own hands. It was around a campfire on a family surfing trip that three couples, including a doctor, a builder & a professional surfer, decided to stop dreaming, and start doing. After years of researching, developing, refining and testing, We Are Feel Good Inc. was finally launched.
Your We Are Feel Good Inc product is Australian made and owned – tested to hold up in the toughest of climates. They are paraben, preservative, oxybenzone, octinoxate and PABA free. the product not only nourishes and supports the skin without compromising sun protection capabilities, it has added skin-loving ingredients to sweeten the deal. The sunscreens are enriched with vitamin e and aloe vera, chosen for their antioxidant, hydration and nourishing properties.